Fun Decor Ideas to Give Your Living Room a Cozy, Fall Vibe
By Audrey Crisp
@audreycrispinteriors
This is my favorite time of the year! I love the crisp air, the leaves changing colors and the coziness of adding textures and Fall colors to my home. I love getting excited about the upcoming Holidays and to see my kids get excited for Halloween! Do your kids have costumes picked out yet?
Today I'm going to give you some fun decor ideas to give your living room a cozy, fall vibe using my favorite products from Resident Home.
Here are the products I chose: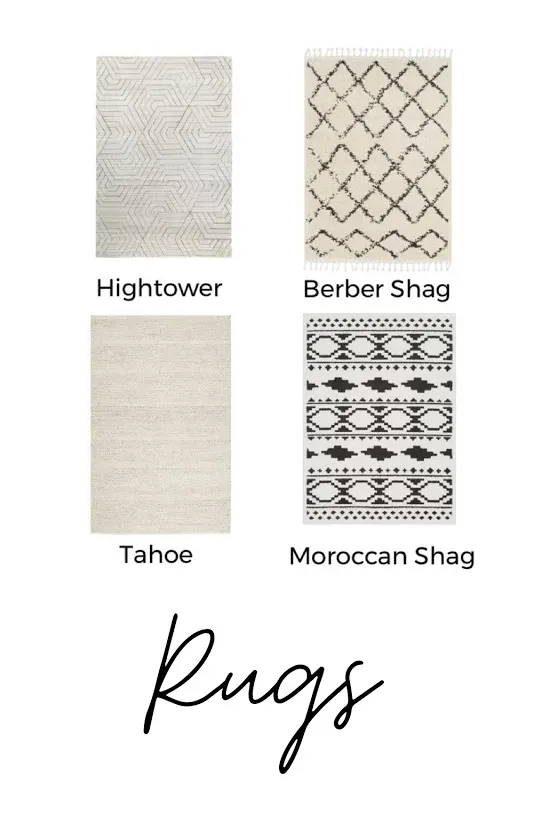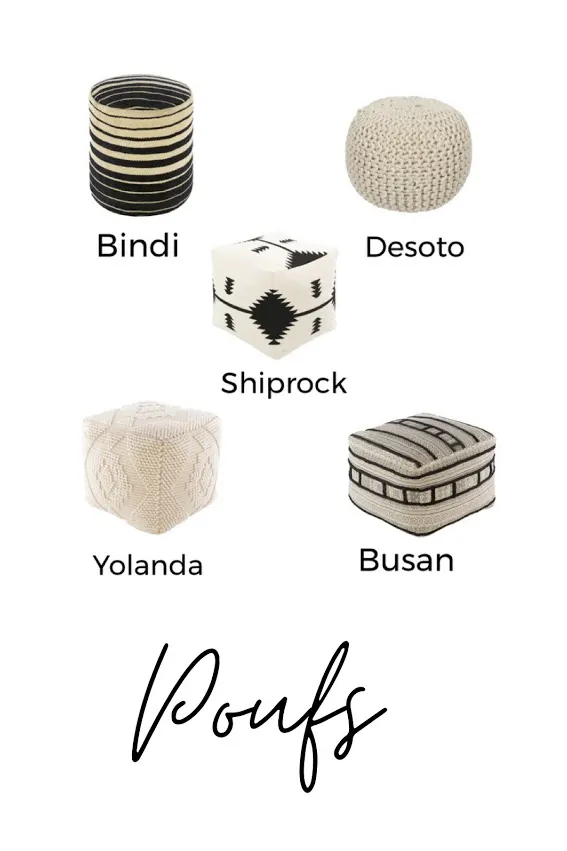 I love that they have pieces that are neutral to use as a base and then you can add colors and textures on top of them. I think dark colors, black, grey, orange, and green are perfect for Fall! I also think that textured poufs and cozy blankets help bring in the "Fall Vibes." Now if only California would cool down! ; )
I created several mood board ideas using mostly their products. Here are the ideas I came up with that would be fun for the Fall time.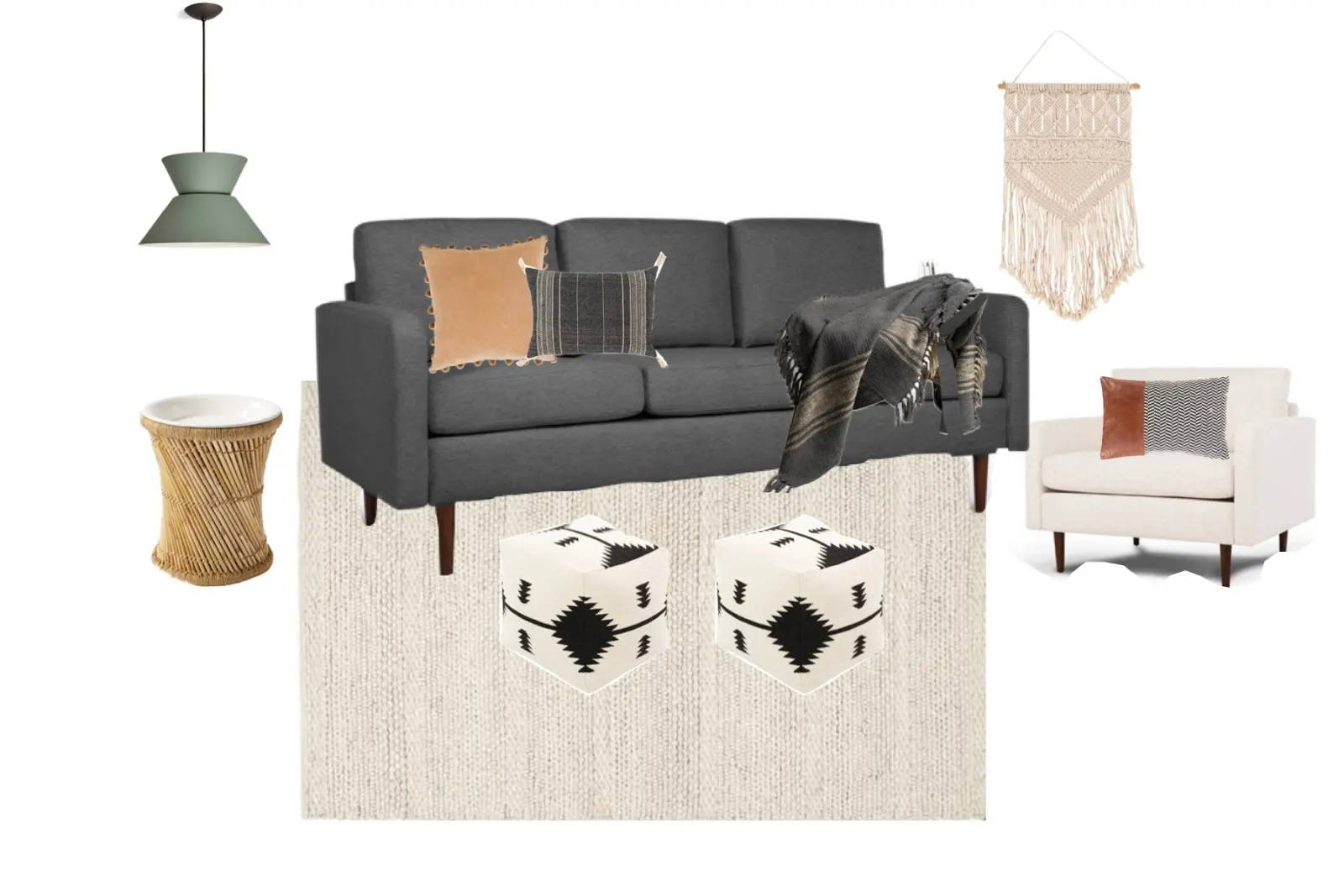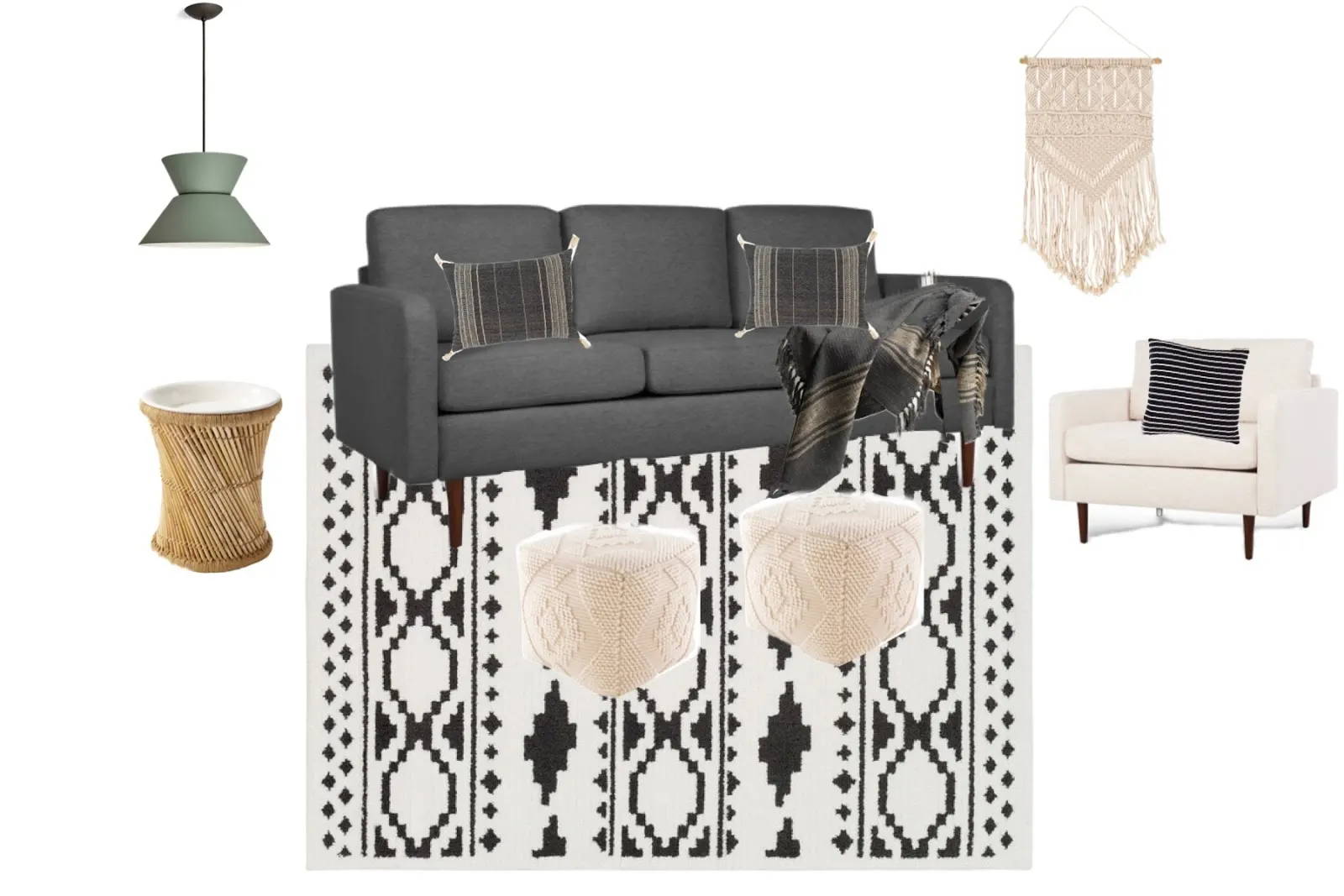 In this version, it has a soft, textured rug, light oak coffee table and a camel colored pillow with tassels. This one features the Berber Shag Area Rug, and the Serengeti Throw Pillow. I love the organic feel this coffee table brings to this design and the camel colored Serengeti pillow is the perfect color for Fall!
(Coffee Table can be found here.)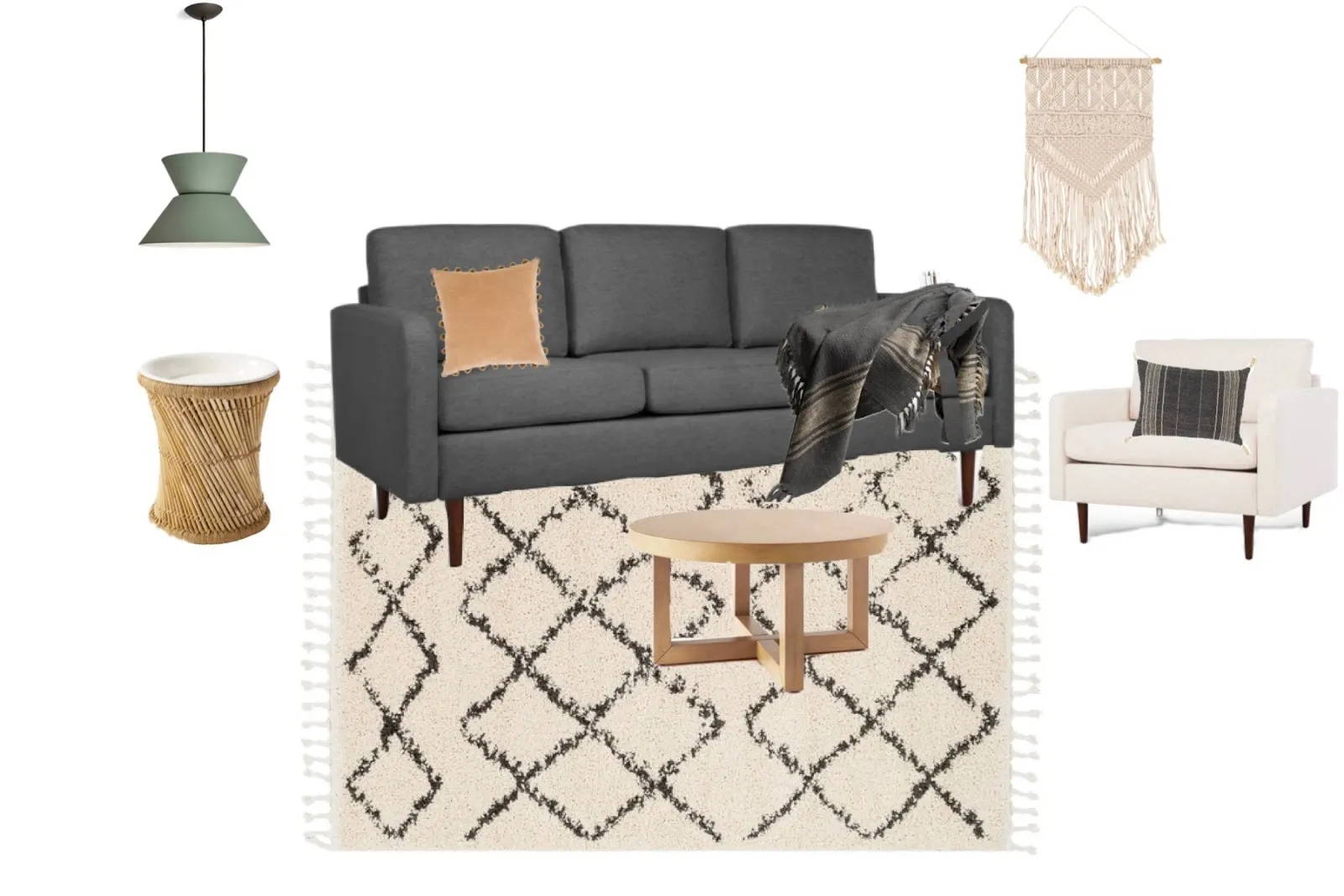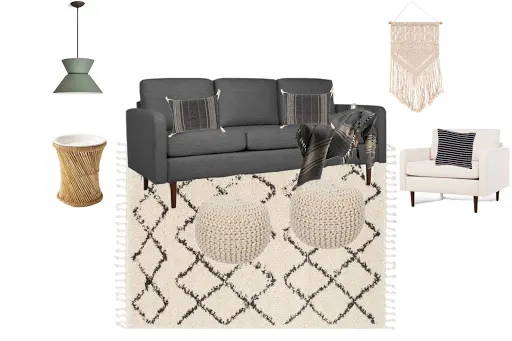 I love the white cozy, textured poufs and neutrals in this design. Featuring the Desoto Poufs, Poufs are great because they are functional and look good! They are lightweight and can easily be moved around and can be used for extra seating. They can also take the place of a traditional coffee table. The Berber Area rug is soft enough to play on with your kids. The tassels on the rug add a fun boho look. Cozy neutrals for the win!
I love these two patterns mixed together of the Hightower Area Rug, and the Busan Poufs. There is just enough pattern to give some interest, but not be too busy. Extra seating anyone?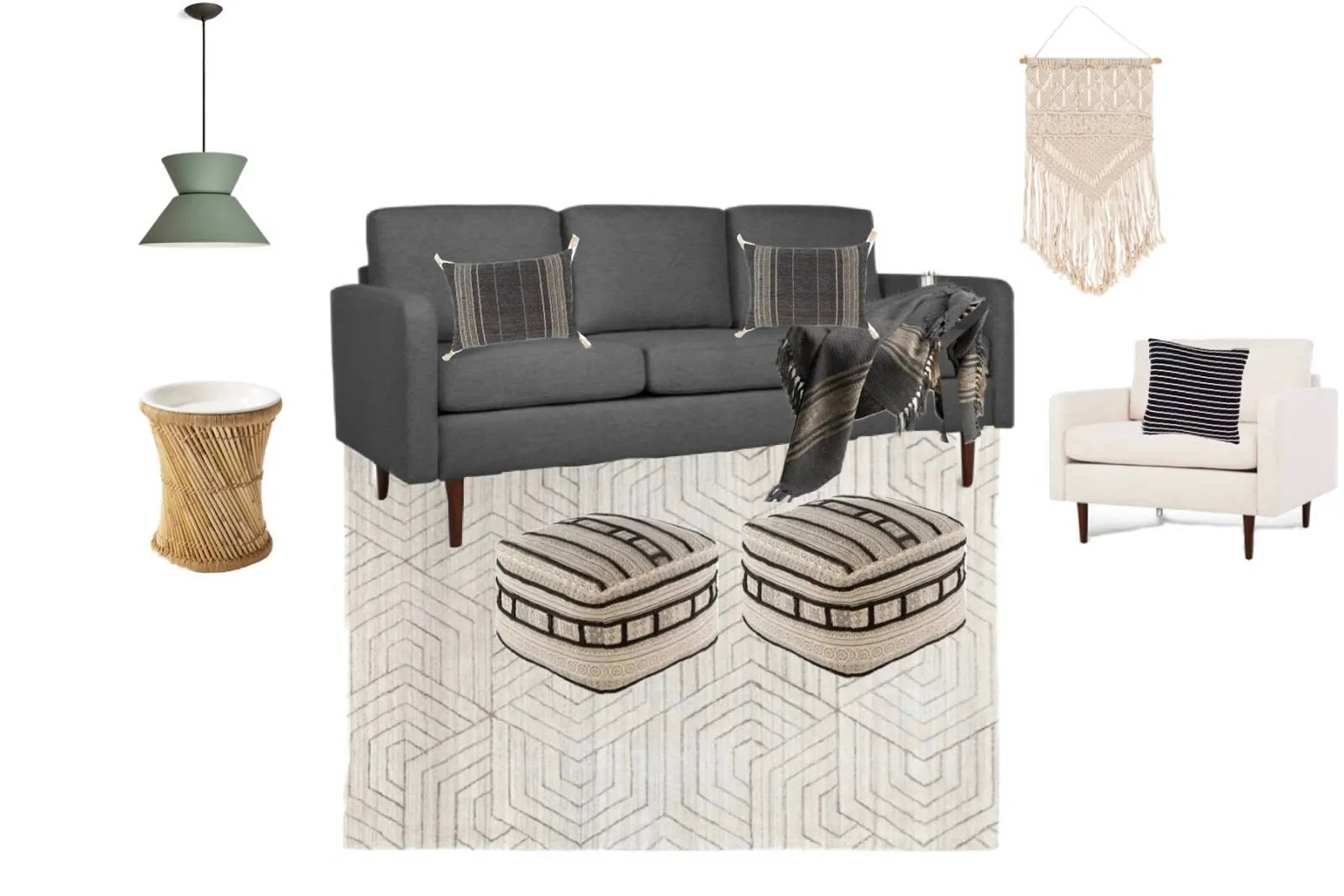 I hope you've found some new ideas to inspire you for the Fall Season. Be sure and check out Resident Home and all their darling products. Happy Fall!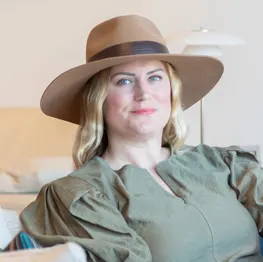 Audrey Crisp is behind the popular Instagram account @audreycrispinteriors. She loves posting modern, neutral designs of other designers and her own home. She lives in Orange County CA with her 2 little boys and husband. In her free time, she loves watching The. Bachelor and eating copious amounts of chocolate!
Free Delivery over £50
free-returns
no contact
Free Delivery over £50
free-returns
no contact